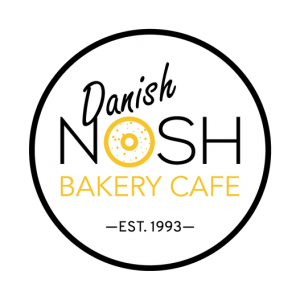 Tuesday – Friday
Saturday – Sunday
Address
983 Glen Huntly Rd
Caulfield. Vic. 3162
OUR STORY
Serving the local community since 1993, Danish Nosh Bakery Cafe began as an artisan bakery creating traditional Eastern European and Middle Eastern-style homemade pastries, cakes and baked goods.
In 2018, the current operator and chef Yaniv saw an exciting opportunity to takeover, revitalise and expand this iconic business. Today, Danish Nosh includes a bustling cafe and bagelry and offers delicious fare of NY-style deli foods and European and Middle Eastern-inspired dishes that are designed to evoke nostalgic memories.
Everything that comes out of the bakery and kitchen is meticulously and lovingly made from scratch and by hand, using the freshest and highest quality ingredients. Dishes are made without any added chemicals or preservatives, and only the most premium quality kosher meat is used.
All occasions and holidays are catered to with a large selection of products such as traditional babka cakes, rugelach, bagels, challah, traditional donuts, hamantaschen, cheese blintzes, flourless treats, Friday night dinner packs and much more!
The existing and extensive product range is continually refined and expanded, with new and exciting cakes, sweet and savoury baked goods, café meals and take-home meals introduced on a regular basis.
So whether you need a birthday cake, dinner for the family, catering for a special occasion or simply want to catch up with friends over coffee and a meal in our cozy cafe, we look forward to your visit!